One of the most respected Horsemen was Clive Holt.
We have put his Fine Form into an easy to use and analyze.
Plus we have added a feature that shows the Naps selections also.
UK and Ireland Horse Racing Only
The software takes only seconds to get the selections.
Plus we have added the feature of Best and 2nd Best.
Best is if a horse has 10 points or more difference the next best rated.
2nd Best is if a horse has 6 points or more (but not 10 points) difference between itself and the next best rated.
Here is the 13 rated horses for the first day at Cheltenham.
Aubrietia was a 2nd Best that is it was 6 points better than the next horse.
The 3 white boxes are top rated however they have not got the 6 or more points buffer.
That is just something we have suggested, however it is as always up to you.
Watch The Video.
17th March, No 13 point selections
"The formula is both swift & effective in rating runners on the flat & over 
the jumps. The combination of two positive potential winning factors - good 
recent form & proven ability - is utilised in the ratings. Points are awarded 

All runners in the race are awarded points according to their previous 
achievements, and the runner that is rated the highest TOTAL number of 
points is the selection. The maximum total rating that can be achieved is 
13 points. If joint Top Rated an extra 1 point for a distance winner. 

If still even the horse nearest the top/bottom of the card is the selection." 
You can use the second third) rated horse for forecasts. 

If you are selective and factor in the selections ability to go on the 
going, and its proven fitness with a recent run you should be in with a 
chance at the finish. 

Clive Holt supports his formula with numerous 
statistics. I find it is a good base to finalise selections. and it often 
throws up decent price winners. 

The Fine form Maximum Selection i.e. 13 points choices. 

By just backing these selections only over the season, everything I have 
read indicates you will come out on top. 

If have also seen this selection criteria method known as the "Financial Security for Life Formula," amongst others. 

With regards to your betting strategy I would suggest you just do single 
bets, although I am sure you have some very good days. Why? Because 
professional gamblers only normally bet in singles (I assume they must know 
something), and bookmakers are always encouraging multi-bets (I assume they must know something). E.g. In a Yankee out of 11 bets , if your first horse loses you lose out on 7 bets, leaving you only with 4 bets left for your last 3 selections. For staking I look at the amount I want to win and adjust my stake accordingly. E.g. 

I want to win 20 Pound 
on a 4/1 chance I bet 5 Pound 
on a 2/1 chance I bet 10 Pound . 


I always respect the market so if a horse is a 5/1 - its 
chance of winning should be around that, likewise an even money horse 
should be 50/50. But then that's where we all look for value! 


You need a PC with Any Windows operating system. 
Limited Early Bird Price saves you £20.00.
Clive Holt's Fineform Software
You get one licence to Run it on one computer only.
12 Month Licence
Unlock you Profit NOW!
£39.97
Grab it for £19.97
or
you can use Moneybookers
Moneybookers you can pay on account
stevedav@iinet.net.au
You get one licence to Run it on one computer only, for 12 months.
If you don't accept this offer where will you be with your punting in a month from now?
2013©
Steve Davidson © 2013
Refund Policy

We, as a merchant, provide both products (goods) and services (information) to our customers.

Unlike companies that provide a tangible product that can be returned for a refund, our product is information. It can be used immediately upon viewing, and there is no product to return. Once a service has commenced, there can be no refund. Our services are the absolute best we can make them. Just as with the Stock Market, our customers must recognize that the information cannot be guaranteed, and that past performance is not a promise of future results. What is guaranteed is that each and every customer will receive the service that was purchased in full.
If merchandise or products are ordered through a Direct Mail advertisement or via the Internet, the guarantee, if any, is included in the mailing, promotion or service description. Our advertising will also include the terms and conditions for refunds on any books, publications and/or systems purchased.
Cheers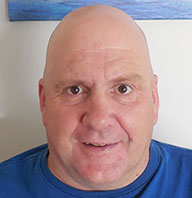 Steve Davidson