Software Rates UK and Irish Races
And saves it into a csv file for faster bot loading.
( the format is shown below, works with Bet Engine.)
6.00 to 9.00 Odds Only
83.51 Points In June
56.24 points in July
5.06 Points August.
-26.30
Points September
36.46 Points October.
-11.34
Points November
-35.20
Points December
77 Points PROFIT
Total Points 77 on 517 Bets, 15% ROI
Level Staking Only.
we show you how it is done with 5 minutes a day.
This software gives selections, that are to be backed in the win market
for UK and Irish Racing.
The selections are available from around 3.30am UK time.
Get the selections in a minute, fast, download in csv.
Load into the Bet Engine Bot (not included in this software)
And you are done for the day...
T
he basis of the rating criteria, is one I have used for over 35 years, and is over 100 years old.
And it works very well still today.
What use to take me 4 hours or more, this software splits it out in under a minute!
S
ince 1st June to 31st Dec, 2014 ( 30 weeks) 104 points profit.
Includes all Races, and for UK and Ireland.
Best Returns are to be had with 6.00 to 9.00 odds.
12% Return on Investment Win!
In all odds ranges, Place betting is a poor. (see yellow line on Graph.)
£10 bet on each selection returned a Profit after 5% Commission of £1,040.00
But if you bet week days only, you make 15% ROI.
Make 27 less points and have 360 less bets.
This is the 6.00 to 9.00 everyday day rated 30 plus selections.
Shows longs losing days 9, longest winning days run 7
This was our early preferred Odds Range, however now with 4,877 races,
the 6.00 to 9.00 odds range is the best return on investment Win Only.
Here is the split between UK and Irish Racing on the 6.00 to 9.00 Odds.
One of our Valued Clients follows
4.70 to 9.00 odds Rated 23 plus, here are those results.
More Races, ROI of 11% steady increase.
But if you bet week days only, you make 15% ROI.
Make 5 less points and have 523 less BETS!@!
The early preferred method.

What is I use all the selections the software produces?
Shows 4% ROI, on 5,494 bets, Not a good alternative to the preferred 6.00-9.00 plus 30.
All odds on 30 plus, still makes a profit
ROI is 6%
5 Minutes a day to set up.
The Results Below, how are they arrived at?
1. All prices are Betfair SP, less 5% commission.
2. All results are at level staking, there is no progressive stakes used on this page.
3. Every horse used in these results had an exceed rating of 30 or more.
4. We have given you 3 odds brackets that work best, those being 6.00 to 9.00 odds, 6.30 - 9.00, and 6.50 to 9.
5. These ratings are to be used in the Win Market (backing).
How to Get Exceed into Bet Engine Video
(runs for 13 minutes)
Free Trial Bet Engine Click Here
What are I going to Get?
Ok, we are offering the Selection Software called Exceed. This has a 12 month licence to use. It gives daily selections for horseracing in UK and Ireland.

You can use this software as a stand alone selection method, and place the bets however you like on Betfair, bookies or on course. (Our results are Betfair SP less 5%)

You can if as we suggest use the software "The Bet Engine" (extra cost). This method is the best way as it gives you more control and frees up your time. You can FREE TEST BET ENGINE.

You need excel or open office to access the CSV file that the software produces. Open Office is free.

You can if you dont have CSV capablilties. It will save to notepad, however it needs heavy editing if you want to load that into the bot.

You can use other bots, however the Exceed CSV will need editing.
The Price is for 12 months access,
Next 50 21 copies
are at the reduced price of £39.97
Save £30.00
£69.99
Special
£39.97
One licence per PC.
Click Here to Download Today, at this INTRODUCTION PRICE!
This software is for personal use only, and can not be used for a tipping or selection service, if you can not agree to that please don't buy it.
This software is uniqued keyed and can not shared, it is locked to the computer it is downloaded on to. So please only download it onto the computer you are going to use it on.
If you don't accept this offer where will you be with your punting in a month from now?
2014-17 © www.racinghorsesoftware.com
Steve Davidson © 2014-17
Refund Policy

We, as a merchant, provide both products (goods) and services (information) to our customers.

Unlike companies that provide a tangible product that can be returned for a refund, our product is information. It can be used immediately upon viewing, and there is no product to return. Once a service has commenced, there can be no refund. Our services are the absolute best we can make them. Just as with the Stock Market, our customers must recognize that the information cannot be guaranteed, and that past performance is not a promise of future results. What is guaranteed is that each and every customer will receive the service that was purchased in full.
If merchandise or products are ordered through a Direct Mail advertisement or via the Internet, the guarantee, if any, is included in the mailing, promotion or service description. Our advertising will also include the terms and conditions for refunds on any books, publications and/or systems purchased.
Cheers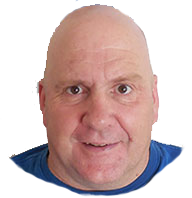 Steve Davidson